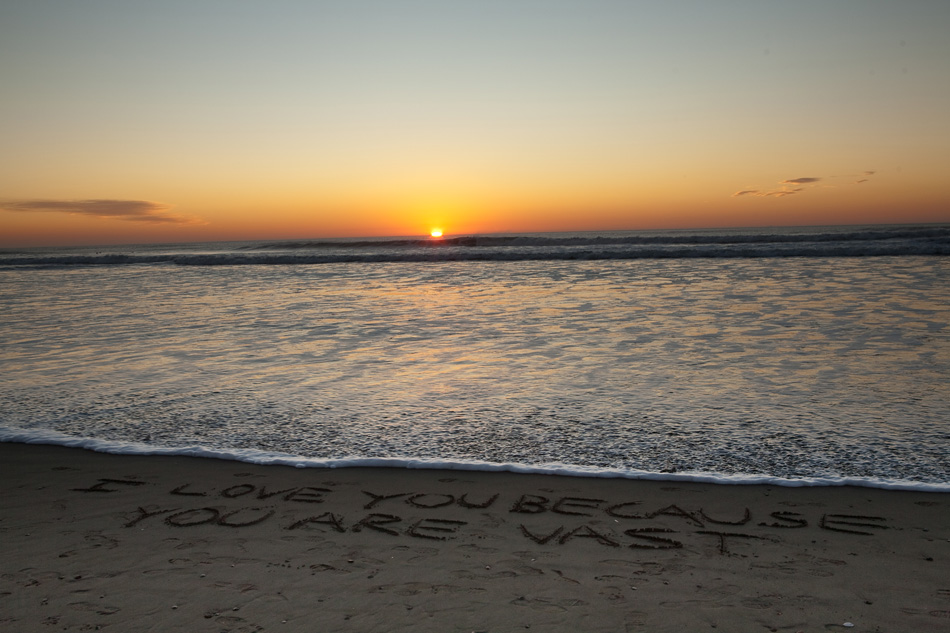 I resisted creating an ILYB image of my own for a long time. Who do I do it for? What would I express? I was confronted with the challenge that all my collaborators have faced and it was tougher than I expected. In the end, I decided to make one for my friend Sahar. She and I have had an on-again off-again romantic relationship that roughly parallels the length of this project. Whatever the nature of our relationship, one thing is for sure: there is a lot of love between us.
Certainly I love Sahar for many reasons: her playful spirit, her fierce intellect, her sultry beauty, her commitment to justice, and her expansive love for her friends and family, among other things. But when I really sat with who Sahar is and why I love her a phrase just popped into my head: "you are vast." I thought about it and it felt completely true. When I am with her it sometimes feels like she opens up onto more than just herself, that there are depths and landscapes that are inside her and yet beyond her. I can look into her eyes and see something soulful that is bigger than either of us.
So one evening I took my camera out to Ocean Beach. As people jogged by and surfers played in the waves I wrote in the sand. I snapped a handful of images and then, seconds after this photo was taken, the ocean crept forward and gently dissolved the words.